Color enhances and influences the way we experience life. Each season, the Pantone Color Institute team creates the Pantone Fashion Color  Report 2019 ; a general color description that highlights the best colors that fashion designers  presented in their collections for next season.
The Pantone Fashion Color Report was made by a global team of color experts comb the world looking for new color influences.
The Pantone Fashion Color  Report 2019  is an easy-to-access guide to the most important color trends it's from the season. And, as you know, from The Corner Adeje we use it as a guide to show you the trends and news of our stores.
This spring / summer 2019 reflects our desire to face the future with the empowerment of colors that provide trust and spirit. We will wear cheerful tonalities that lend themselves to playful expressionism and take us on a path of creative and unexpected combinations.
The  spirit for spring / summer 2019 transcends seasonality for both men and women. The colors are vibrant without being overwhelming, the highlights highlight our desire for authenticity and our continuing need for creativity and accessible design.
Do you want to know more about them?
Here are the 12 proposals that will be an inspiration in fashion, footwear, accessories and home wear: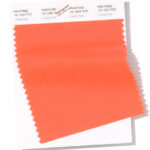 PANTONE 16-1546 Living Coral
Living coral has been named color of the year by the renowned colour matching system. Described as "buoyant, vibrant and effervescent", the marine tone is predicted to dominate the design industry over the next 12 months.
Living Coral is an affable and animating tone whose golden tone gives it a softer edge.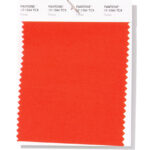 PANTONE 17-1564 Fiesta
A festive red orange, Fiesta radiates energy, passion and emotion.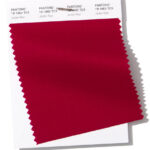 PANTONE 19-1862 Jester Red
Adding depth and intensity, Jester Red combines a rich elegance with urbanity.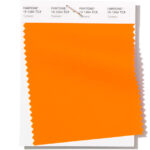 PANTONE 15-1264 Curcuma
Turmeric is a life-giving orange that infuses a touch of good vibrations on the palette.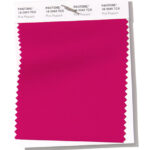 PANTONE 18-2045 pink peacock
The temptingly theatrical Pink Peacock unfolds in a party for the eyes.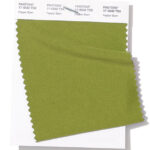 PANTONE 17-0542 Pepper
Zesty yellow-green Pepper Stem encourages our desire for the healthy reward of nature.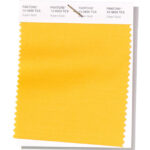 PANTONE 13-0850 Aspen Gold
Brightening up our days, sunny Aspen Gold stimulates feelings of joy and good cheer.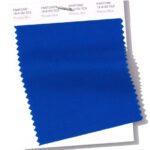 PANTONE 19-4150 Princess Blue
The Blue Princess, a majestic royal blue tone, shines and shines.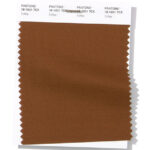 PANTONE 18-1031 Toffee
Deliciously irresistible, good taste Toffee opens your appetite.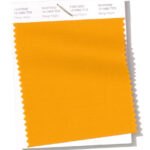 PANTONE 15-0960 Mojito Mango
The golden yellow Mojito Mango feeds our cravings for pleasant comforts.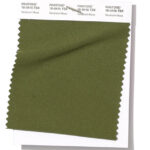 PANTONE 18-0416 Moss terrarium
Terrarium Moss evokes thoughts of blossoming foliage and physical beauty in the natural world.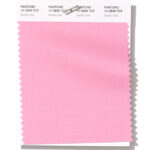 PANTONE 14-2808 Sweet Lilac
An endearing lavender infused with pink, the soft and sweet way Sweet Lila silently dazzles.
Next month, we will talk about the neutral colors that will be protagonists next season. Until then, follow us on facebook and discover the proposals of our stores within this range of amazing colors.
We hope you enjoy a memorable Shopping & Leisure experience at The Corner Adeje.