"Tapas" are a wide variety of appetizers, or snacks, in Spanish cuisine. They may be cold or hot, but always delicious. In select bars in Spain, tapas have evolved into an entire, sophisticated cuisine. Going for tapas is one of the most popular activities for visitors to Spain. Discover more about it.
THE ORIGIN OF TAPAS
There are several stories about the origin of tapas, which are a part of the folklore: One legend is told that King Alfonso X, El Sabio or "The Wise One," made sure that Castilian taverns serving wine always accompanied it by something to eat, so that the wine would not go straight to the clients' heads (and potentially cause rowdiness and disagreements). Another story claims that while on a long trip, King Alfonso had stopped to rest in the town of Ventorillo del Chato in the southern province of Cádiz, and he ordered a sherry. There was a gusty wind, so the inn keeper served him his glass of sherry covered by a slice of ham to prevent the sherry from getting dirty with sand in the air. King Alfonso apparently liked it, and when he asked for a second glass, he requested another tapa (whose translation is 'lid' or 'cover') just like the first.
The tapas, are based on simple methods and the imaginative use of seasonal vegetables and local ingredients. There are no 'specific to tapas' ingredients. Ingredients are fresh, flavors are robust and recipes are easy. Preparation and presentation is generally pretty straightforward.
Tapas is essentially a style of eating rather than a form of cooking. It means sociability, friends and family. People of a like mind talking and drinking in a relaxed atmosphere while nibbling away on little bites of intense flavour.
TOP " TAPAS" AT  WHITE TAPAS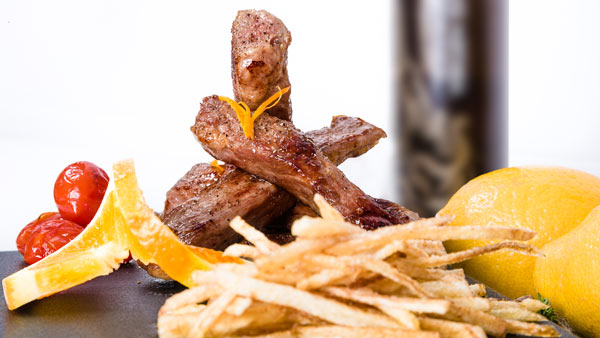 IBERIAN "SECRETO" (A PORK CUT) WITH ORANGE CARAMEL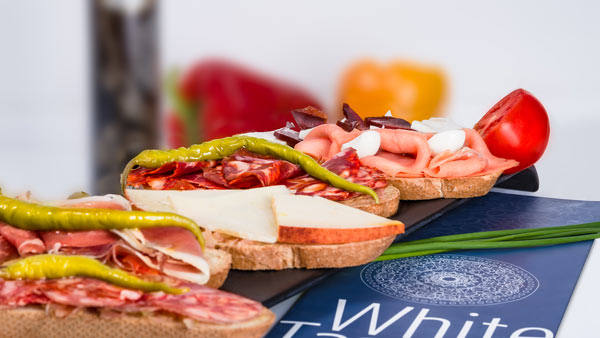 PA-AMB-OLIS ASSORTMENT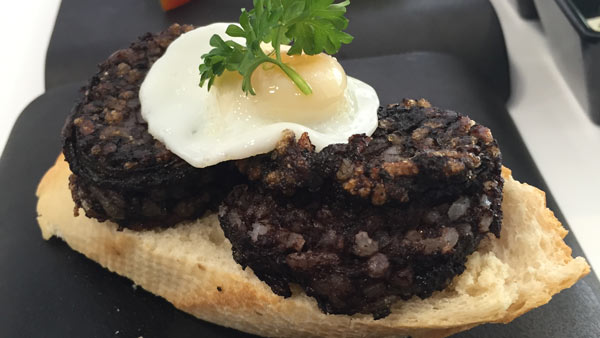 BLACK PUDDING WITH QUAIL EGGS "PINTXO"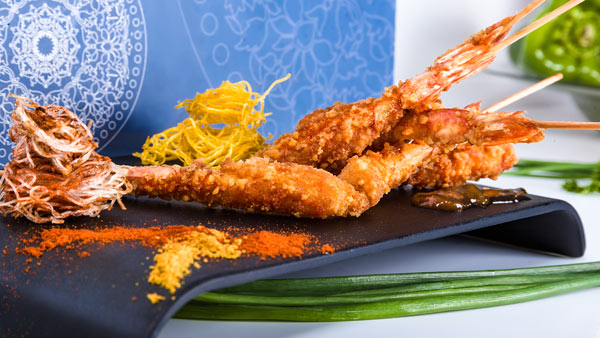 CRUNCHY PRAWNS COATED IN JAPANESE BREAD
To accompany the tapas, the ideal drinks are beer, soft drinks, vermouth, white and red wines, as well as special wines such as cavas, and fino and manzanilla sherries. Try the wonderful selection of canary wines. And in The White Tapas, at Corner Shopping Center, you're always assured of the friendly advice of the waiter to recommend the best way to enjoy the flavour of each tapa to the maximum and to make the most of this gastronomic treat.