At the begining of May, we celebrate Mother's Day, a special day for all of us. To better understand this celebration, we suggest you go back to its origins to discover its history.
The first cults in the direction of mothers would go back to ancient Greece. In the spring, Rhea, female titan, daughter of Gaia (Earth), of Ouranos (Heaven) and mother of Zeus and Poseidon, was honored. A tradition that continues in Roman times, where Rhea becomes Cybele. The Hilaria celebrations were held on March 25, and the festivities included processions and amusements. On March 1st, the "matronalia", wives and model mothers of the Roman Empire, were also celebrated: these gentlemen owed them money and gifts. The women then went to the temple of Juno to deposit offerings.
These festivities, however, do not have a direct link with Mother's Day as we know it today, but set a precedent in history.
In the fifteenth century, the English began celebrating Mother's Day. In 1908, the United States developed the modern Day of the Mother holiday, created in memory of the mother of Professor Anna Jarvis. The United Kingdom began to adopt this holiday in 1914 and Germany formalized it in 1923. Other countries such as Belgium, Denmark, Finland, Italy, Turkey and Australia now follow this tradition.
MOTHER´S DAY TODAY
In most countries, Mother's Day has different meanings, is associated with different events (religious, historical or legendary), and is celebrated on different dates.
In Spain we conmemorate it the firts sunday of May.
PERFECT GIFTS FOR MOTHER'S DAY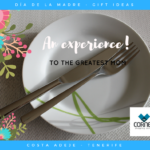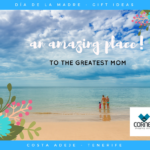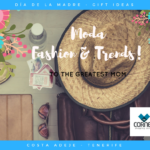 At The Corner Adeje, find the perfec gift for your mother is easy: designers & first lavels fashion, complements, shoes, bags, trendy swimmwear… the list goes on!
No matter your Mom's tastes, gifts are always appreciated by her. Love and appreciation  make her feel indulgent, so make sure you visit The Corner Adeje store's. We promise that you'll find the perfect gift what Mom means to you!